Tier3. It's what's next.
Check Cashing Software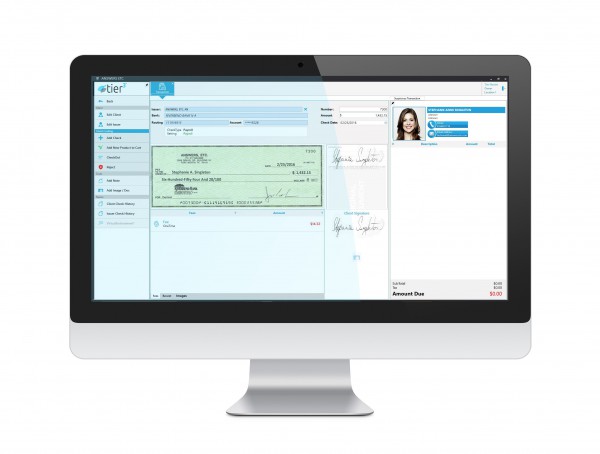 Your team will love the clean, simple to use solution that is Tier3 check cashing software.  You'll love the peace of mind knowing that you've taken the guess work out of check cashing by eliminating excess fraud and bad debt due to teller errors and decisions.  Many 3rd party scoring and verification tools are available and integrated directly into Tier3 for instant results.
Compliance has fast become one of the most important elements of your business and maintaining a strong relationship with your bank requires it.  Whether you have a corporate compliance officer or manage compliance directly, Tier3 includes amazing compliance tools for CTR, OFAC, SAR, State and local codes.  Contact us today to learn more.
Utilize our top tier data hosting service with your own private database or self host making customer data available at all stores in real-time.  If you operate a large enterprise, it's easy to create regions that you wish to share data.  Corporate reporting by entire enterprise, region, or specific stores is a snap.  Assign rights to specific personnel to view reports for specific locations.  Now you have it all.
With the intuitive transaction flow and available integrated check readers, cashing checks is both secure and fast.  Limit bad debt with the configurable velocity warning and dual approval system and optional integrated verification and decisioning tools.  Cashing checks with the right tools can be both fun and profitable.
The Tier3 remote dual approval system allows your managers to quickly approve or decline a transaction from anywhere.  All transaction details including check images, customer images, documents, and more are displayed on the remote dual approval screen to give your team the information needed to make solid decisions.
Take advantage of our optional biometric customer lookup tools and save time acquiring each customer's account with a simple fingerprint process.  While other systems biometric tools only verify the customer once you've already pulled them up, Tier3 uses a true one to many lookup and once registered,  a simple finger touch will pull up the account.